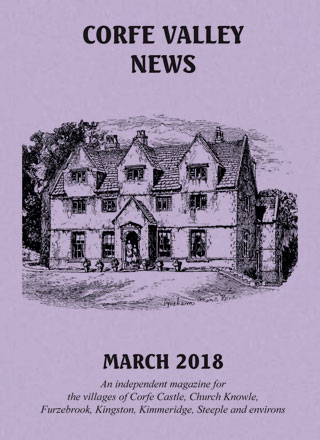 March 2018 now Available

Download the latest issue.
(Note: file size is 4.4mb)
Alternatively:

Download the Calendar, Events and Directory.
(Note: file size is 0.3mb)

The Corfe Valley News is available in PDF format for you to download, view, print and keep.
Adobe Acrobat Reader is required to view PDFs. Download Acrobat Reader free, from the Adobe website.

Please send items for publication by 5pm on the 15th of the preceding month, or if they require typing by the 14th.
All contributions can be left at 55 East Street or at The Post Office, Corfe Castle. Preferably items should be emailed to: